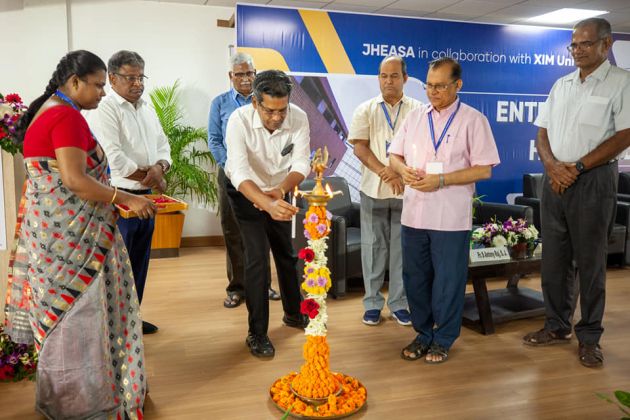 JHEASA Annual Conference
XIM University in association with Jesuit Higher Education Association South Asia (JHEASA) is organized JHEASA Annual Conference on 27th-28th November 2021
Each of us possesses an entrepreneurial mindset that has the ability to transform the world by generating diverse skill sets and productive firms that are critical to our economies' progress. But all we need is a guiding light who can ignite our entrepreneurial mind.
Today's market is showing growth in entrepreneurship ventures. Thus having knowledge about the entrepreneurship domain is of utmost importance for all. In the light of the recent trends, it becomes imperative that institutions give a positive environment, culture, chances, and practices through higher education to enhance our entrepreneurial skills.
Jesuit Higher Education Association South Asia, in collaboration with XIM University, hosted the JHEASA Annual Conference with stellar success on 27th-28th November 2021. The theme for the conference was "Entrepreneurship and Higher Education."
The speakers for the conference were Dr. Fr. Ashok Ohol S.J, Fr. Stany D' Souza S.J, and Fr. Joye James S.J. They spoke about current issues in our country's education sector and what steps should be taken to bring in a new era of education.