Message from Vice Chancellor
XIM University is founded on Xavier Institute of Management's 36 years of dedicated and premier contribution to management education and research. The Institute has had the privilege to have evolved from a world-class B-School to a full-fledged private University.
At XIM University, a global Jesuit University, the mission is the common good of and the greater glory of God. 
The identity of XIM University is ingrained in its philosophy of 'Semper Excelsius' (a Latin phrase for 'always for the better and greater) by not just walking the well-trodden path but venturing out and exploring new trails. We empower our students with the knowledge, skills, and long-term vision that lead to innovation, service to society, and growth, thus grooming visionary, competent, committed, compassionate, and value-based business leaders. We are proud of our high-quality faculty teams who commit themselves to groom these managers and leaders of tomorrow.
XIM serves as an active agent of change by being the first to respond to the needs of society and enable the building of sustainable communities that inspire the future of the State and the Country. This process remains central to our academic curriculum and courses. The University lives up to its vision of faith and spiritual inspiration and strives to build a just and humane society. It stands by the poor in their struggle for justice, it stands for the rights of the displaced persons, and it promotes compassion, ethics, and cares for the environment as paths to bring about global peace and sustainability.
At XIM University, we are creating better leaders for a better world. An opportunity to be the light that enlightens other lives.
Let's ever strive for better and greater!
God Bless You!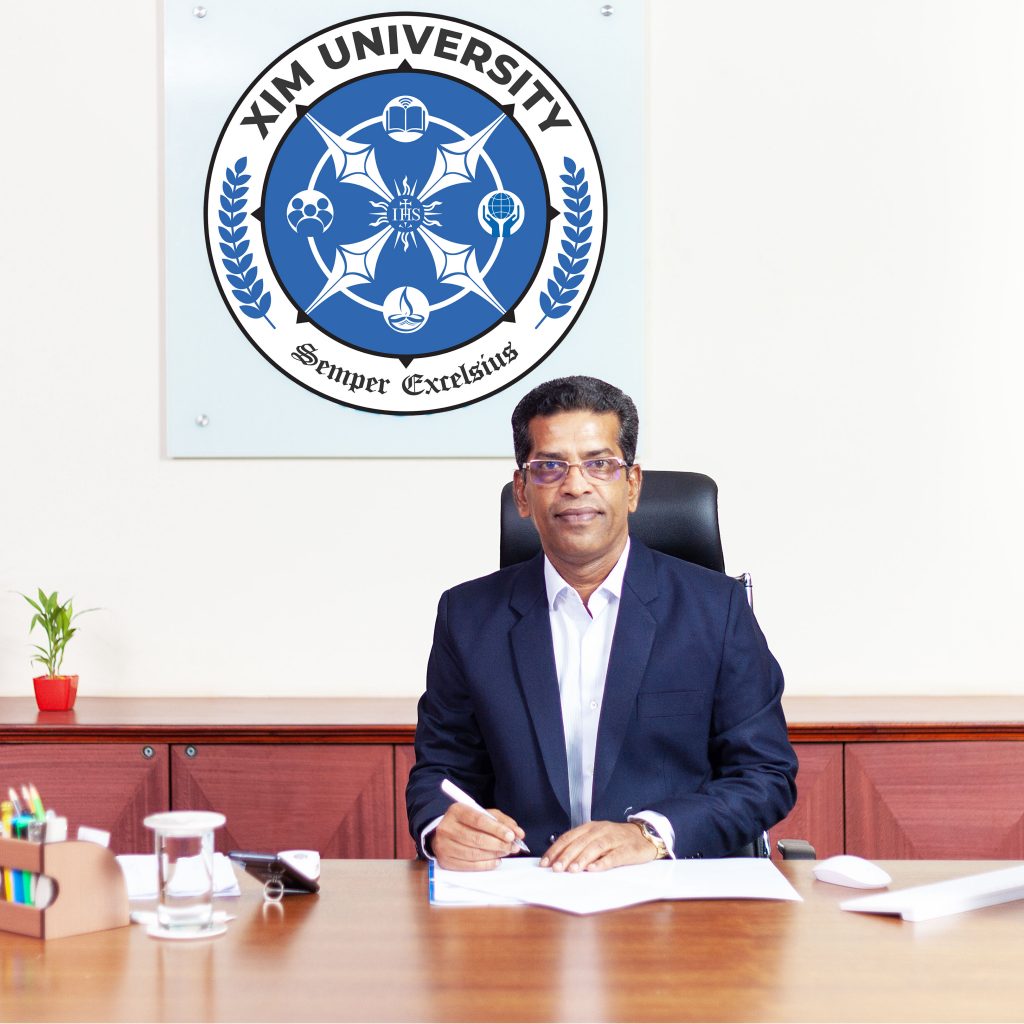 Fr. Antony R. Uvari, S.J.
Vice Chancellor
At XIM University we are creating better leaders for a better world. We enable everyone to create a just, equitable and sustainable society.