Student Executive Council – New Campus
The Student Executive Council (SEC) is the apex student body at XIM University. It oversees the functioning of the various committees, presides over all student activities, and acts as a liaison between the student body and the administrative authorities of the college.
The General Secretary presides over the SEC, along with the Treasurer, Cultural Secretary, Human Resource Management (HRM) Secretary, Rural Management (RM) Secretary, Sustainability Management (SM) Secretary, Urban Management and Governance (UMG) Secretary, and Master of Business Finance (MBF) Secretary.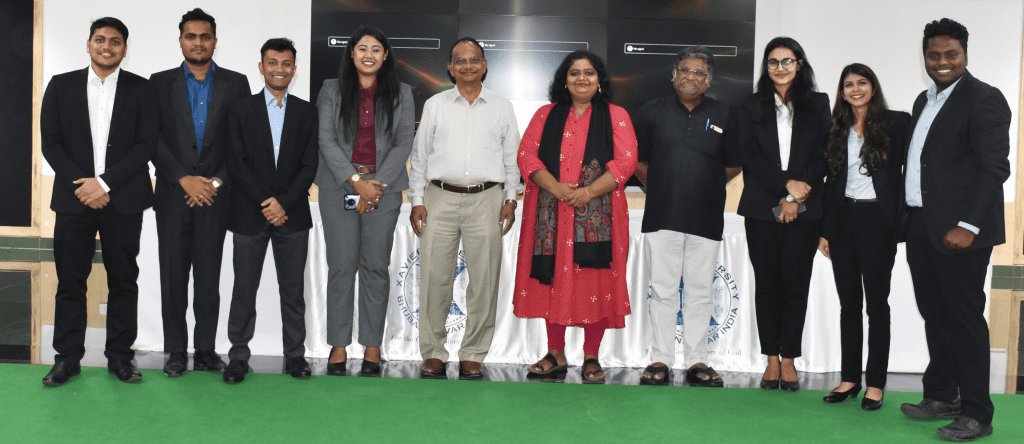 The SEC forms a forum for discussions with the Vice-Chancellor, Registrar, Deputy Registrar, Dean (Academics), Dean (Student Affairs) on issues affecting the student body in general. 
The primary function of the SEC is to facilitate the smooth functioning of all the student activities at XIM University. Its primary responsibilities include scheduling the academic calendar,induction for the incoming batch, organizing Xamboree, the cultural management fest, allocating and budgeting funds for all the committees, conducting and moderating elections to all positions of responsibility throughout the year, and resolution of conflicts of interest and any responsibility as deemed fit from time to time.
The Student Executive Council regulates and ensures that every student must abide by the University guidelines and maintain the code of conduct as a member of the dynamic B-school curriculum.
" Discipline, Hard Work and Dedication is what the Student Executive Council believes in "
"Leaders are born out of hardwork and sincerity and these never go unrewarded. It teaches life lessons to understand that 'In a world where you could be anything, Be Kind!' I am a better learner, a manager and a leader in the making here` at XIM University"

— Prarthana Chand, General Secretary, XIM University


"Here at XIM University, Happiness can be found everywhere and you to turn on the light at the correct place to build a proper bridge between curricular and extracurricular."

— Ayanava Ghosh Treasurer, XIM University



"At XIM University, It is the willingness and commitment to work creating a environment where everyone can dream and work towards achieving those.
Draw a map, find a path, take a breath and run"

— V Sanket
Cultural Secretary, XIM University